FOOTBALL
. SEPTEMBER 28, 2022
South Carolina Hosts SC State Thursday Night​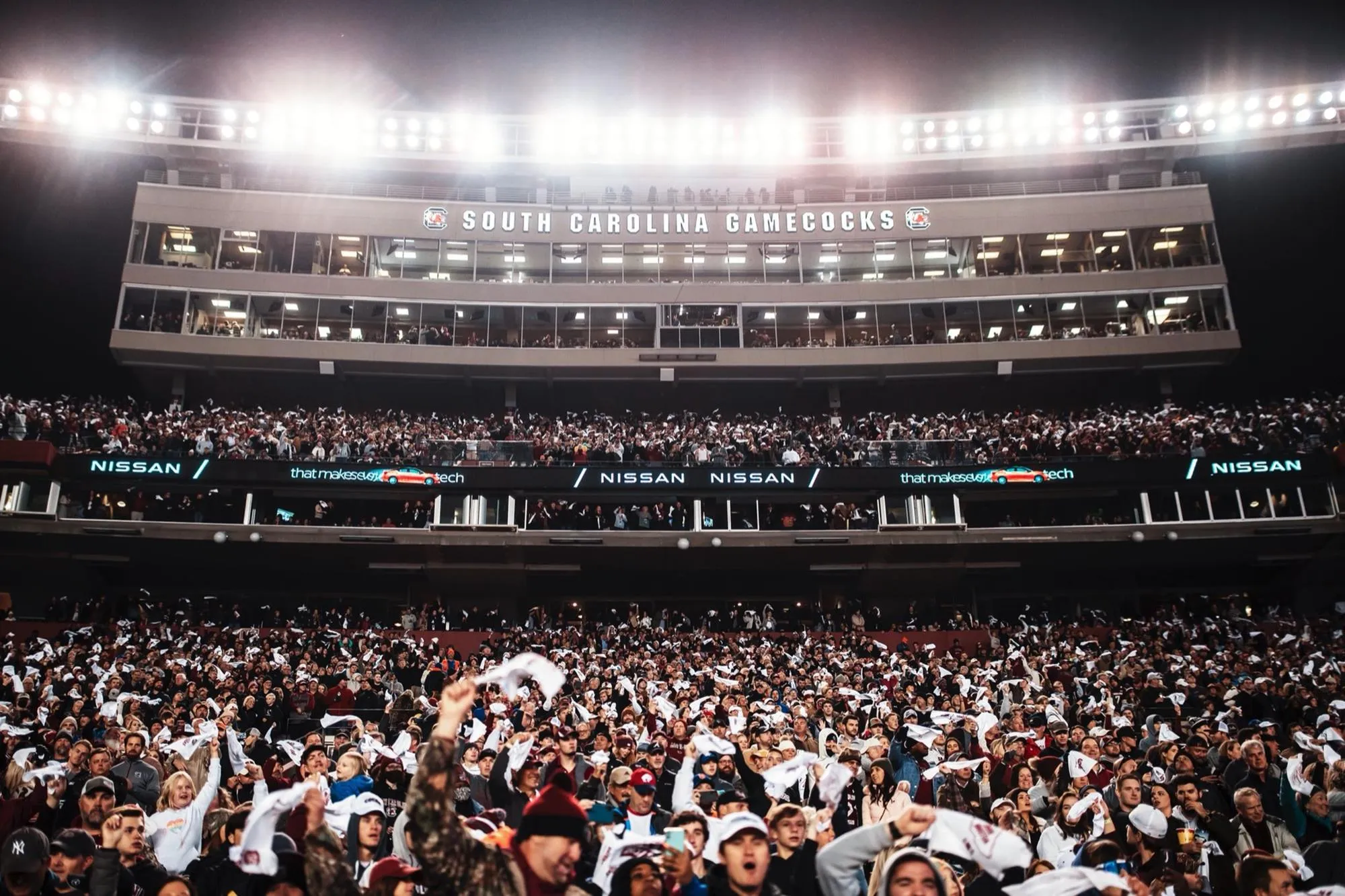 The South Carolina Gamecocks (2-2, 0-2 SEC) wrap up their three-game homestand when they host their in-state rivals from Orangeburg, the South Carolina State Bulldogs on Thursday, Sept. 29. Game time is set for 7 pm ET with the SEC Network handling the broadcast. The Bulldogs (1-2, 0-0 MEAC) are out of the FCS-level Mid-Eastern Athletic Conference, whose full members are historically black colleges and universities (HBCUs).
This week's game was moved up two days due to Hurricane Ian.
The SEC Network has the television coverage for this week's game with Dave Neal handling the play-by-play. Aaron Murray provides the analysis while Alyssa Lang works the sidelines for the network.